De-Addiction Assessment & Treatment
Mansa Clinic provides the best treatment for addiction. This is one of the best drug rehabilitation facilities in Pune. The Clinic has the expertise and experience to deal with a wide range of psychiatric conditions related to addiction.
Drug treatment is intended to help addicted individuals stop compulsive drug seeking and use. Treatment can occur in a variety of settings, take many different forms, and last for different lengths of time. Because drug addiction is typically a chronic disorder characterised by occasional relapses, a short-term, one-time treatment is usually not sufficient. For many, treatment is a long-term process that involves multiple interventions and regular monitoring.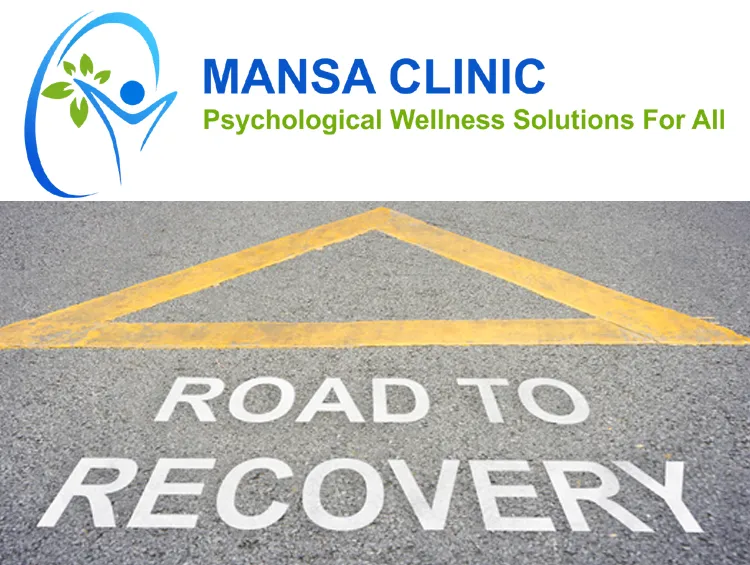 Behavioral therapies can help motivate people to participate in drug treatment, offer strategies for coping with drug cravings, teach ways to avoid drugs and prevent relapse, and help individuals deal with relapse if it occurs. Behavioral therapies can also help people improve communication, relationships, and parenting skills, as well as family dynamics.
Addiction treatment is not one-size-fits-all. Treatments may vary based on your needs. You can choose the treatment that works best for you based on the substance you're abusing, the level of care you need, your personal mental health needs, or what health care options you can afford.
We provide treatment for most Common Addictions mentioned below:
Tobacco addiction
Alcohol addiction
Gambling addiction
Sex addiction
Internet addiction
Painkillers addiction
If you or a loved one is struggling with addiction, you don't need to fight the battle alone. Talk to us. There are successful treatments available that can help you overcome your addiction.
It is possible to return to a healthy life with the help of the appropriate behavioural therapies, medication assisted treatment, exercise, and a sense of community. There are a variety of treatment options available, and our compassionate treatment team is here to help with your substance abuse disorder.
Patient
Testimonials

We visited almost 7 different doctors, all very well known. Took medicines for 4 months from all of them. But the condition became even more worse. Then fortunately we visited Dr. Baste she was well ... all well.. in just 1 pill. Not exaggerating but it's true, in just single dose she was OK. But yes you need to continue and follow the rest treatment.

I was happy with Having taking treatment of Dr. Ninad Baste for last four years. He gives enough time, understands and councils well. Gets involved with patient. Soft spoken, caring. He also refers for additional opinions, whenever required. Line of treatment with augmentation as required is very good. I strongly recommend him.

Past 2 years we have been taking treatment from doctor for my wife their has lot improvement in her and their advise has been always helpful to me.
Our Unique Services
We offer unique services such as Comdeall Program For Early Intervention In Autism, Dementia Clinic, Sexual Health Clinic, Child Emotional Wellness Programs, TDCS and OCD Clinic.