Marital Counselling Services
Improving communication | Resolving conflict | Processing unresolved issues | Develop deeper intimacy and trust
Marriage counseling, also called couples therapy, helps married couples understand each other, resolve conflicts, and improve their relationship. Marriage counselling, also called couples therapy, is a type of psychotherapy. Marriage counselling helps couples of all types recognise and resolve conflicts and improve their relationships. Through marriage counseling, you can make thoughtful decisions about rebuilding and strengthening your relationship or going your separate ways.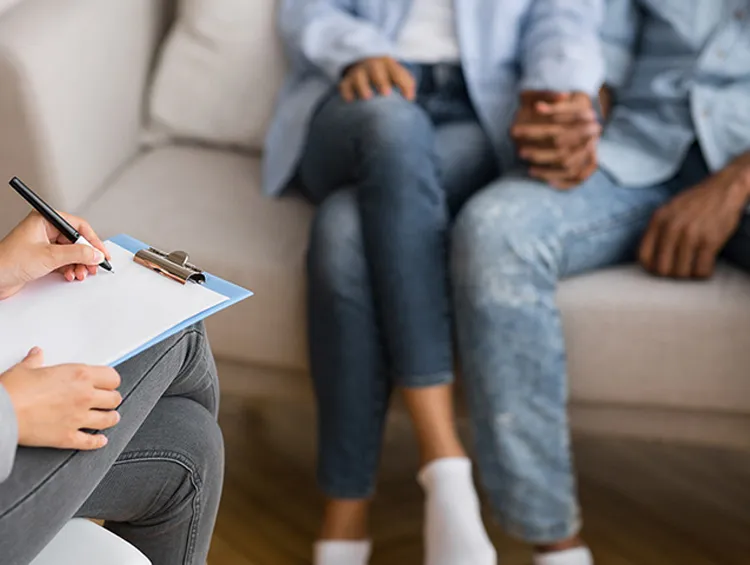 Marriage counselling can help couples in all types of intimate relationships, regardless of sexual orientation or marriage status. Some couples seek marriage counselling to strengthen their partnership and gain a better understanding of each other. Marriage counselling can also help couples who plan to get married. Premarital counselling can help couples achieve a deeper understanding of each other and iron out differences before marriage.
Marriage counselling helps two people involved in a romantic relationship gain insight into their relationship, resolve conflict, and improve relationship satisfaction using a variety of therapeutic interventions.
Patient
Testimonials

We visited almost 7 different doctors, all very well known. Took medicines for 4 months from all of them. But the condition became even more worse. Then fortunately we visited Dr. Baste she was well ... all well.. in just 1 pill. Not exaggerating but it's true, in just single dose she was OK. But yes you need to continue and follow the rest treatment.

I was happy with Having taking treatment of Dr. Ninad Baste for last four years. He gives enough time, understands and councils well. Gets involved with patient. Soft spoken, caring. He also refers for additional opinions, whenever required. Line of treatment with augmentation as required is very good. I strongly recommend him.

Past 2 years we have been taking treatment from doctor for my wife their has lot improvement in her and their advise has been always helpful to me.
Our Unique Services
We offer unique services such as Comdeall Program For Early Intervention In Autism, Dementia Clinic, Sexual Health Clinic, Child Emotional Wellness Programs, TDCS and OCD Clinic.