Child Emotional Wellness Programs
Dr. Vidya Ganapathy child psychologist in Pune believes that the foundation of sound mental health is laid in childhood. With this in mind, she conducts an Emotional wellness program 'Smell the Roses, Beat the Thorns' for promoting resilience in school children of various age groups. She conducts an emotional wellness program for children from pre-school to teenage groups at Mansa Clinic. There are interactive sessions with children learning life-skills through videos, role-plays, activities, interspersed with mindfulness activities. This program aims at promoting positivity and resilience in children, who are being exposed to harsh realities too soon.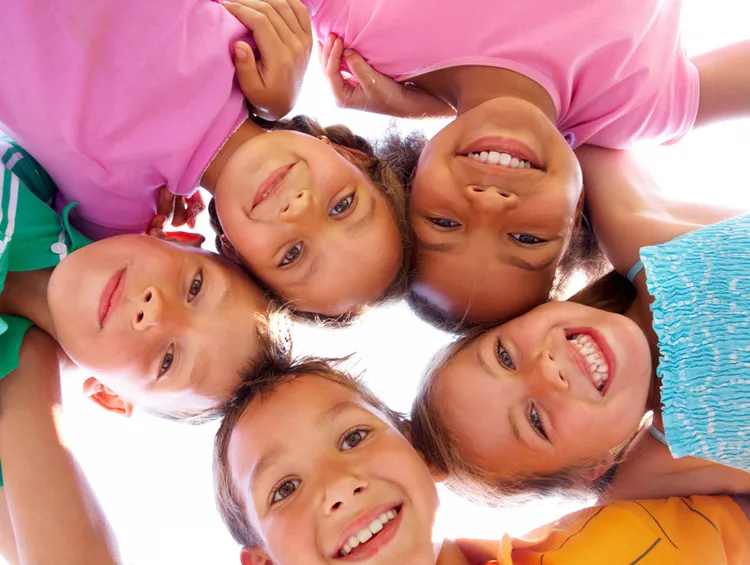 We will provide a Child wellness program that nurtures the mind, body and soul of each child where they learn to understand themselves, their emotions and the world around them through a range of activities and experiences including art, movement, mindfulness and physical activity. The program incorporates a range of different focus areas to deliver a truly holistic approach so we can achieve our ultimate vision – to support the growth of resilient, happy, aware children.
The goal of the Wellness for Children initiative is to create awareness of the need for children and young people to be actively involved in their own wellness. Dr. Vidhya's passion is helping child live their best at their early age. We have an amazing team of smart, experienced, diverse and dedicated professionals ready to work with children!
Child Emotional Wellness Programs offers interactive sessions with children learning life-skills through videos, role-plays, activities, interspersed with mindfulness activities that focus on anger management, conflict resolution, positive decision-making, and self-esteem development.
Patient
Testimonials

We visited almost 7 different doctors, all very well known. Took medicines for 4 months from all of them. But the condition became even more worse. Then fortunately we visited Dr. Baste she was well ... all well.. in just 1 pill. Not exaggerating but it's true, in just single dose she was OK. But yes you need to continue and follow the rest treatment.

I was happy with Having taking treatment of Dr. Ninad Baste for last four years. He gives enough time, understands and councils well. Gets involved with patient. Soft spoken, caring. He also refers for additional opinions, whenever required. Line of treatment with augmentation as required is very good. I strongly recommend him.

Past 2 years we have been taking treatment from doctor for my wife their has lot improvement in her and their advise has been always helpful to me.
Our
Services
Consult the top mental health doctors. Open up about your feelings & take the first step. Talk about anxiety, depression, stress at the workplace and at home to our expert doctor. Online Counselling. Chat/Video Consultation. Experienced Specialists. Instant Access.