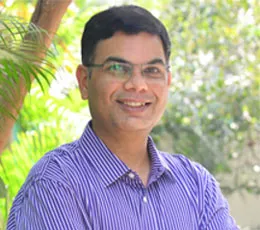 DR. NINAD BASTE
MBBS, MD [Psychological Medicine]
Affiliations: Maharashtra Medical Council [registration no.: 2003/03/1356], Pune Psychiatry Association, Indian Psychiatry Society, Bombay Psychiatry Society.
A desire to understand patient's needs in their illness phase and help them through it led Dr. Ninad to specialize in psychiatry after completing his MBBS. He has done his MD in Psychological Medicine from the prestigious Seth GS Medical College, Mumbai. His special areas of interest are Neuro Cognitive Medicine, Sexual Medicine, Marital & Personal Counselling.
He held the post of President INDIAN PSYCHIATRY SOCIETY [IPS-PUNE CHAPTER] for the year 2017-2018. Dr. Ninad was also a post graduate guide and an Associate Professor at Smt Kashibai Navale Medical College and general hospital. He has worked on the editorial board of the Annals of India Psychiatry, which is the official journal of the IPS- West zone.
He has been a faculty for various conferences and a part of the organizing committees of some conferences held in PUNE.
His hobbies are reading and driving.
---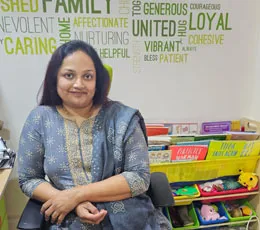 DR. VIDYA GANAPATHY
MBBS, DPM, MD [Psychological Medicine]
Affiliations: Maharashtra Medical Council, Pune Psychiatry Association, Indian Psychiatry Society, and Bombay Psychiatry Society Qualifications: M.D., D.P.M, M.B.B.S.
Dr. Vidya Ganapathy has done her M.D. (Psychological Medicine) (USAIM) and D.P.M from Nair Hospital, Mumbai university. She has more than 18 years of experience in the field of Psychiatry. She has also worked as a psychiatrist at NIMHANS Bangalore, a premier institute of national repute. Dr. Vidya has undergone training in child psychiatry, her special area of expertise, from NIMHANS. She is a certified therapist for early intervention in autism from the COMDEALL trust, Bangalore.
She conducts play therapy for children with various behavioral problems, and also has counselling sessions with the parents, with homework assignments for them. Dr. Vidya believes that the foundation of sound mental health is laid in childhood. With this in mind, she conducts an Emotional wellness program 'Smell the Roses, Beat the Thorns' for promoting resilience in school children of various age groups. Dr. Vidya also holds workshops on Parenting, where basic communication and disciplining skills are taught to parents in fun-based, interactive sessions. She conducts awareness programs on Child mental health for parents and teachers.
As a therapist for early intervention in autism, she evaluates and diagnoses children on the autistic spectrum. Her team then designs individualized and intensive intervention packages for them, home-based or clinic based, with a view to covering their deficits in various domains like the sensory, motor, language, emotional, social and cognitive ones. The clinic provides the family mediated intervention plan in the digital mode, with a direct interface with HO, COMDEALL, Bangalore.
Dr. Vidya has presented case studies and scientific papers at various conferences. Soft spoken and empathic, she shares a good rapport with parents and colleagues, and endears herself to the child clients.
---
MS. MONALI NAIDU
M.A. Clinical Psychology
Dedicated Clinical Psychologist and Counsellor highly skilled in Psychological Assessment, Psychotherapy, Parental Counselling for special kids, Child and Adolescent Counselling, Marital counselling, Neuropsychological Assessment .
Majors in Clinical Psychology SNDT Pune Majors in Counselling Psychology SNDT Pune ACE III trainer Scotland Uk Graphologist Pune University Cognitive Assessment in Brain Injury JCL Jehangir Centre for learning Pune
Clinical psychologist and counsellor at Mansa Clinic Working since 2016 in the area Psychological Assessment, Neurological Assessment including personality profiling, dementia profiling and Psychotherapy including CBT, REBT, Play therapy, ERP etc.
Clinical psychologist and counsellor at Maya Clinic Working since 2016, Psychotherapy CBT, REBT, Play therapy, ERP, Parental Counselling for special kids, Child and Adolescent Counselling, Marital counselling, Neuropsychological Assessment.
Working at Shashwat Child Development Centre since 2015 in the area of Psychological Assessment, Psychotherapy, Parental Counselling for special kids, Child and Adolescent Counselling.
---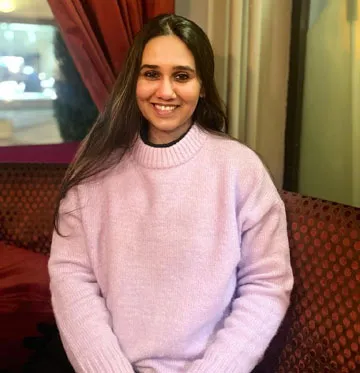 MS. ADITI
Clinical Psychologist
Educated from top universities in India and Australia, Aditi is well trained in the area of psychotherapy and counselling. She completed her Masters of Clinical Psychology from Pune University, India and Masters of Counselling and Psychotherapy from Monash University, Australia.
She has a wide range of experience in both the countries. She has worked with children with learning disabilities, and emotional and behavioural issues. She also has experience working with clients facing relationship issues, depression, anxiety, OCD and personality disorders. Aditi has a keen interest in and conducts psychometric assessments. She is trained in CBT, REBT, DBT and believes in a focused and integrative approach.
---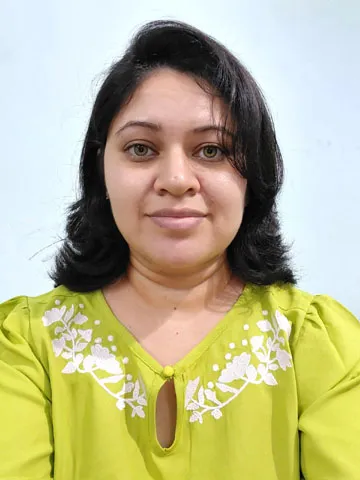 MRS. SHRUTI GHATE
Physiotherapist
Ms. Shruti Ghate has completed her Masters in physiotherapy from SDM College of Physiotherapy from Karnataka, with a specialty in Pediatric and Adult Neurological disorders.
Shruti has a special interest in Pediatrics. Having worked in the Neurology field for 10 years, she has worked with many children and adults alike with conditions like cerebral palsy, Autism spectrum disorder, and stroke, traumatic and infective conditions of the brain and spinal cord and genetic muscular disorders like muscular dystrophy. Shruti also has experience in Sensory Integration therapy.
She has served as faculty in a teaching hospital for several years. Her pleasing persona motivates the children and adults she is working with to put in their best efforts to overcome their sensory-motor deficits.
---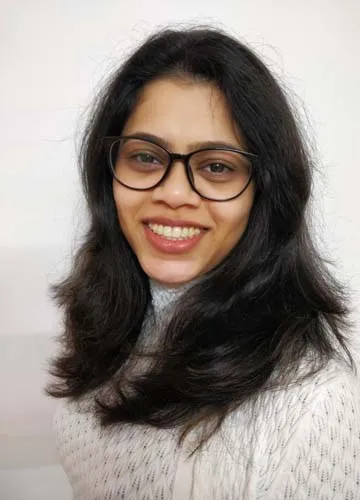 MRS. TAIBA PATEL
Clinical Counsellor
Taiba Patel is a clinical counsellor with almost 4 years of experience working in the mental health field. She completed MA in counselling psychology and certifications in mindfulness and trauma informed therapies in Canada and United Kingdom.

She has a background in working with adolescents and adults experiencing ADHD, PTSD, anxiety, depression, intergenerational trauma, childhood trauma, addiction, grief and loss, and relationship issues.
Taiba is trained in cognitive behavioral therapy, mindfulness based cognitive therapy, emotionally focused therapy, solution focused therapy, and trauma focused cognitive behavioral therapy. She incorporates mindfulness, psychoeducation, and client feedback in developing the treatment plans, and assisting clients to achieve their therapeutic goals, improved self-awareness, and become resilient.

Taiba has worked with individuals from diverse cultures and nationalities. She also has an experience of working with LGBTQ+ individuals and assisting them in exploring their gender identity, sexual orientation, thinking about coming out and so on.
---